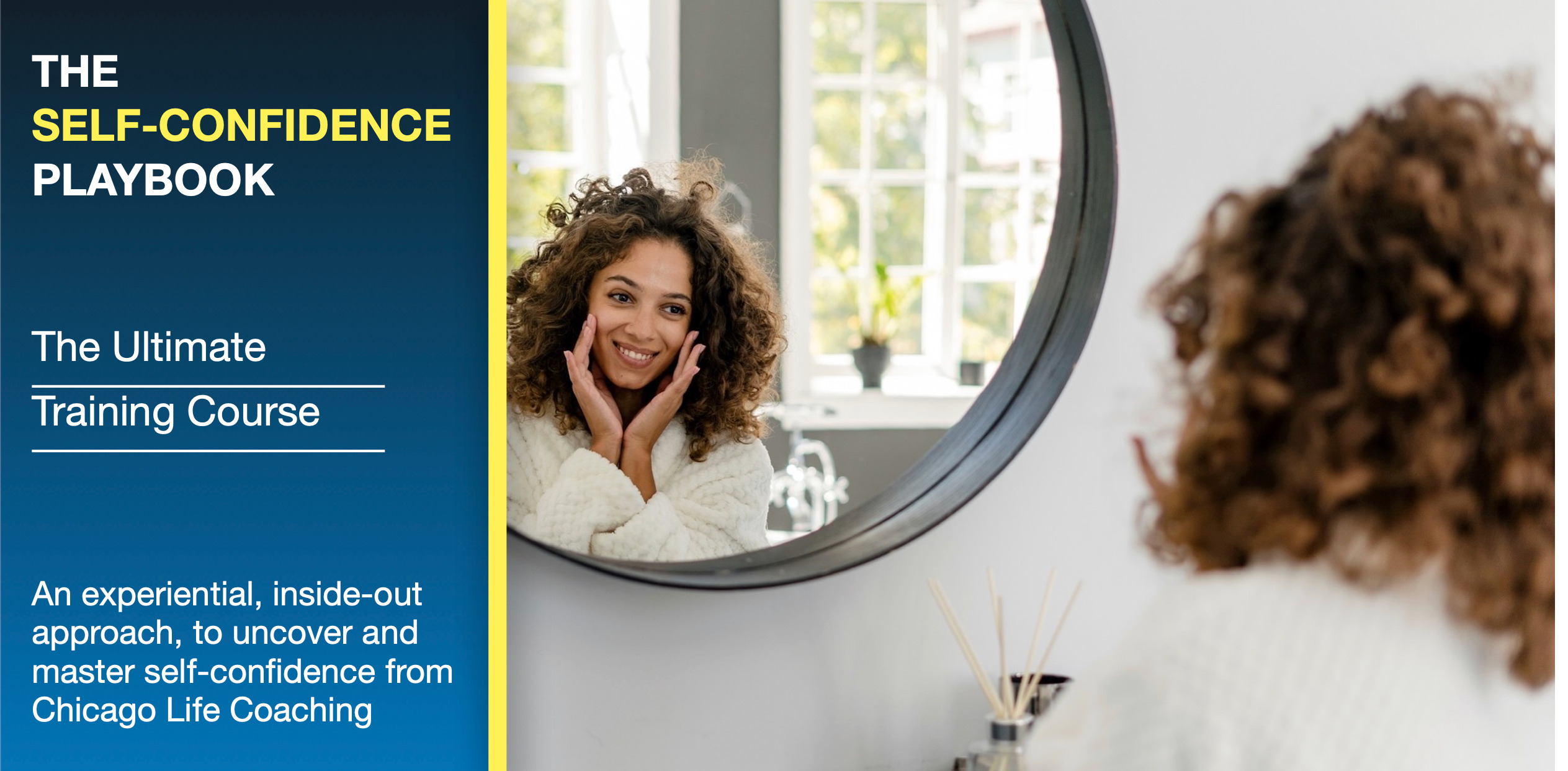 The Self-Confidence Playbook: How to Master the Inside Game!
This course compiles data and research from more than 200 clients and over 1000 coaching hours.
Self-confidence fuels a belief and optimism that you can balance, and win in life, both internally and externally. It merges many factors, including experiences, beliefs, thoughts, emotions, behaviors, successes, and the people in your circle. In this regard, increasing self-confidence must take place on the inside, in order to appear and be evidenced on the outside.
Here is a fundamental truth and a thought provoking reality:  Self-confidence is more an emotion than it is a personality trait. It fluctuates and changes, rising in good times and waning or evaporating during difficult times. Possessing it is not as simple as saying 'either you have it, or you don't'.  Just as you can be peaceful today and angry tomorrow, self-confidence ebbs and flows according to your mental and emotional state.
Here is what you will learn and gain:
Learn to advocate for yourself
Get unstuck and focused on your goals
Own your talents and strengths
Believe in yourself and your capabilities
Eliminate people pleasing and learn to prioritize YOU
Reduce anxiety and minimize depression
Increase self-love and self-worth
Take healthy risks and gamble on yourself
Pursue your passion and dreams
Gain self-control and self-discipline
Get a grip on FEAR
Meet new friends and create new experiences
Who can benefit from this course?
Anyone who second guesses and doubts their instincts
Anyone who seeks validation and approval from others
Anyone who lacks assertiveness and inability to speak up
Anyone who does not feel smart enough, good enough,
Anyone who struggles with planning or reaching goals
Anyone overly concerned with how others think or feel about them
Anyone who focuses more on failure than successes
Anyone who wants to improve social skills and be more outgoing
Life Coaches, Therapists, Teachers, Managers, Speakers, Parents, Leaders, Sales Professional
PRE-REGISTRATION IS OPEN.
SCHEDULED LAUNCH DATE: Coming Soon
Course duration: 6 weeks
Weekly class length:  90 minutes
Class type:  In-person and online
Full course rate: $697.00